Home
Details

Written by megatrade101
Investing & Trading by CORRELATION ©
Is a methodology where investors & traders' tactical decision to
'ADAPT'
in any type of market condition results to a greater PROBABILITY of SUCCESS
What MegaTrade101 practices goes beyond its trading principles and strategies. It is how to relate our analysis and market outlook the best way that clearly describes price action and market behavior through the process of narratives. These are in-depth market insights and analysis behind what is commonly heard and read on the news reports.
Our take on the market are totally independent, as we always make certain to cover any risks arising from any considerable market condition during the time trade positions are exposed in the market. It provides us a more meaningful insight as how prices reacts and would subsequently react to the
next market catalyst.
TSOT.Club is where active 'Tactical Investor-Traders' converge during real time global market activity to make the right trading decisions & appropriate strategies. By meticulously applying a proven methodology in trading and investing is what counts most.
This includes
CIPHER3™ - one of the most effective strategies developed for Spot FX & Financial Futures trading. Including other correlated financial markets in stocks, options, commodity, equity indices, and global exchange traded funds.
Objective: To Stay Strategically Relevant in Today's Ever-changing Investing & Trading Paradigm. And getting trades done right in the first place.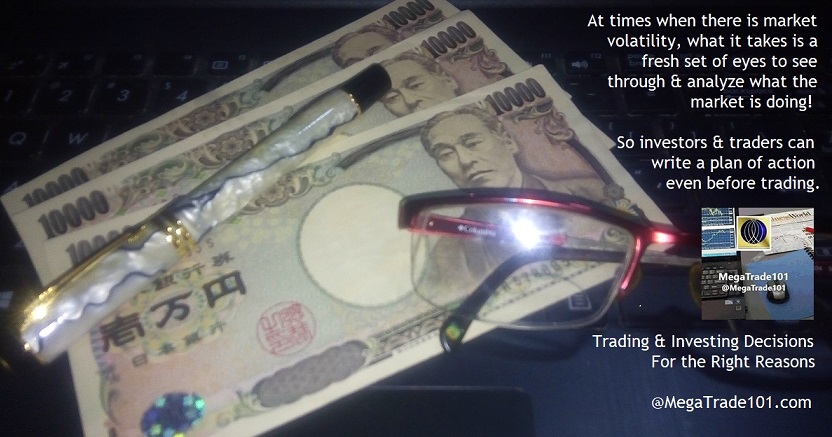 " Investors & traders are wired considerably different, Stay Connected with the Market's Grid is relatively important." ©
Relative Series of Progressive Sessions
THE ART OF TRADING the Global Financial Market
Asking the Right Questions & Develop a Better Market Perspective.
Trading & Investment:
Market Brief 4th Qtr 2018
With the USD softness at this time. The way we approach its weakness for now is quite independent as it would likewise be used as a buffer strategy that once the FED raises rates the USD would be coming from its low pre-adjusted for inflation levels
the 4th quarter 2018.
And this would be well in line with our projection for 10 year US yields to stay above 3% and relatively closer to 3.10/35 presumed point range heading into the end of 4th quarter 2018 & into the 1st quarter 2019. Thus Equities tend to be on the defensive moving forward.
Trading Financial Markets, a Medium for Investing.
Benefits of a Professional Mentor / Trading Partner