Home
Details

Written by megatrade101
Investing & Trading by CORRELATION ©
Is a methodology where investors & traders' tactical decision to
'ADAPT'
in any type of market condition results to a greater PROBABILITY of SUCCESS
What differentiates
MegaTrade101
among other industry practitioners and professionals is the fact that having been a veteran investor / trader & strategist that have out-maneuver market volatility is what we bring to the table of discussions.
The empirical wealth of knowledge acquired from a solid & extensive market experience for over 3 decades are collectively integrated into the training / trading workshops /seminar presentations. As we adapt all probable & cognitive strategies suitable with market conditions that best fit the client's financial goals & objectives.
TSOT.Club is where active 'Tactical Investor-Traders' converge during real time global market activity to make the right trading decisions & appropriate strategies. By meticulously applying a proven methodology in trading and investing is what counts most.
This includes
CIPHER3™ - one of the most effective strategies developed for Spot FX & Financial Futures trading. Including other correlated financial markets in stocks, options, commodity, equity indices, and global exchange traded funds.
Objective: To Stay Strategically Relevant in Today's Ever-changing Trading & Investing Paradigm in the Global Financial Markets.
[ Volatility Resilient & Cross Trade Strategies Applied ]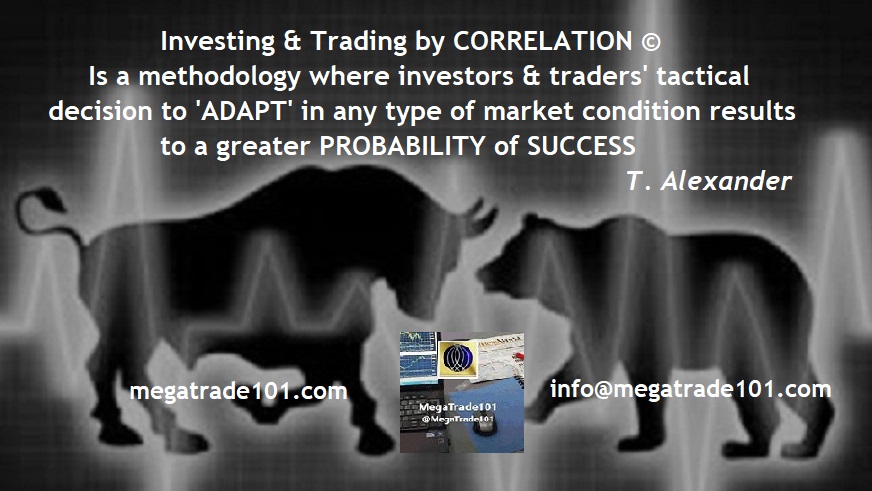 THE ART OF TRADING the Global Financial Market
Asking the Right Questions & Develop a Better Market Perspective.
Trading & Investment - Tip For The Month - Extended
Trend-following PRICE ACTION Analysis:
A. In a Rising market, pay close attention at the Support levels
B. In a Declining Market, pay close attention at the Resistance Levels
C. As it avoids creating a "Bias Market Sentiment and to make necessary adjustments to ADAPT into any market condition" whenever called for.
Note: A Trend Reversal has a different 'Method of Approach'
Benefits of a Professional Mentor / Trading Partner