A Relative Series of Progressive Sessions
by MegaTrade101
Trading Global Markets
List of topic discussion for the succeeding TGM sessions & dates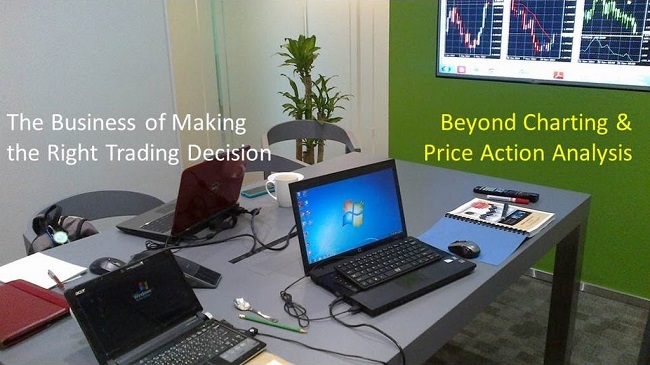 What to Know before making any investment relating to trading the financial markets

Consulting a reliable financial advisor before making an investment / trading decision

Define Risk / Reward Objectives, Fund Allocation & management

Asking the right questions before opening any trading account

Choosing the right broker / dealer in trading
Checklist / Outline for Trading

Learn the Right approach in Technical

Chart Analysis using various tools of the trade

Fundamental factors affecting Price fluctuation

Simple Approach to Western / Candlestick Charting Analysis
Market Dynamics / Mechanics Trading & Investing Methods

Learn to apply the 'Millennial Way' to Invest against a 'Depreciating PHP'

Selecting the Financial Instruments / Stocks / FX to trade / ETFs

Define / Structure a trading Plan of Action

Allocation of Funds: Risk Tolerance / Reward Ratio

Time management in Trading
(Registration Close - Reservation Full)
For Self -directed Investors & Traders
Assessment of trading Level / experience / years in trading/

Three Major Markets & Global Correlation to Stocks / FX Markets

Enhancing Trading Skills and Proper Timing / Execution / Positioning

Applications of Trading and Investing Stragtegies

Comparative Trading Platform Effectiveness

Trading Solutions & How to Access Global Markets
(Registration Close - Reservation Full)
A Better Perspective on Price Action Analysis
The Significance of knowing how the OHLC Prices works

Idiosyncrasy of Market Price Action & its Behavior

Applicable Strategies based on Price Action

Anticipating Price Direction based on chart formation

Effective & Specific Technical Tools that Compliments Price Action

Proper Positioning in Trading the Financial Markets
All series sessions are divided into AM & PM topic discussion
The succeeding series of sessions starting November would best be aligned with existing market conditions that would serve as the basis for discussions. With verfied facts and data-driven analysis this would primarily be used to apply towards actionable trade plans for those who are already actively trading the markets. All new and related topics would then be sent ahead of the scheduled session to active participants via email notices.
Selection of US based equities and PH stocks including foreign exchange would be the main highlight as all participanting attendees would be asked to come up with their respective financial instruments and present their plan of action.
Notice:
Dec. 15th would be the last session
f
or all who have attended are requested to come and celebrate in advance for the season's holiday. By then we would have a greater probability of completing our task, that most active trading participants have made
s

ignificant gains from trading the markets for the Christmas & New Year's celebration!