Details

Published on Friday, 15 January 2016 15:30
Written by Alexander
Page 1 of 2
Part 1 of 7 Series
(Not Hanging-on a Thread)
Often times during our session meetings both on sight and online; have been asked the question 'How do traders gain the 'Trading Confidence level' in the market. Some traders we've been fortunate enough to get acquainted with over the years; the answers really comes in so many variations. Likewise, here are just some of those information that we like to share.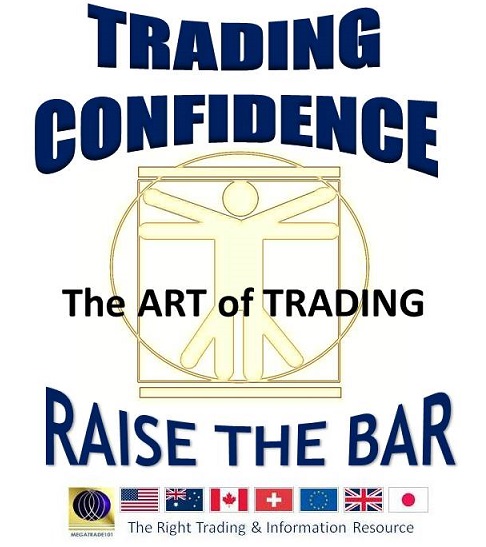 'Trading Confidence' is much like the market itself. As the market prices do change more often, so does investors and traders sentiments trading outlook. The same way that prices quoted on the board & onscreen are truly a reflection of what's behind these price movement. And appropriately defined as a reaction or simply as the reflection of a fundamental oriented market where external factors are influencing price fluctuation. This is just one of many factors that can affect changes in the market place.
Major reports normally have a scheduled release date. With most analyst and traders call 'Event Risk'. And when due dates for important data are to be release, expect prices to move in anticipation of the data and right after; either as a direct or indirect end-result from the released data. And most often are interpreted to be bearish or bullish that affects the market prices.
With that said, one of the most basic way of being able to level-up trading confidence is to have a certain process of due diligence on the instruments that the trader / investor intends to engage with. Including all aspects and probable angles deemed necessary to define if its well worth taking the investment risk for. This is where 'Trading becomes a Medium for Investments'. Tactical investors who makes time to actively participate in this process would have the necessary information at hand to firmly make an informed decision.
Self-directed investors and traders that have direct control to manage their respective trading portfolio can be considered to be a 'Tactical Investor'. And this would be an excellent way from the get go to develop and level-up a notch in gaining confidence during the course of trading. Let's face it, there are times once prices starts moving the opposite direction from the trade position, uncertainty slowly creeps-in the mind of traders. Until such time that uncertainty builds up to a degree where traders starts to question their own trade position and the decision they've taken. That happens whenever such trades do not come with a solid foundation of a trading & execution plan which is deemed necessary in the first place.
One of the best advises that we do provide, is an approach where traders and investors would have to think & act as professional market strategist do. Which is to have a mindset where strategies are planned well, even before any trade execution is made. Although, with so much information nowadays, traders tend to sway in-and-out of the news and analysis reports while in search of sensible market directions from various forum thread commonly used by social media traders who share the same theme while trading. And the tendency is to continuously read thru market outlooks that may or may not seem to be from reliable sources. And eventually end up with a pitch from someone to open and account to manage trading from so called trading gurus pushing to sell as an affiliate corporate IB for a broker dealer somewhere outside the proper jurisdiction of regulated authority.
Being able to filter the right information while asking the right questions can be quite tedious process, but otherwise help traders not having to end up on the wrong side of the trade. That is why we do not even encourage relying on trade signals or copying trades from other forum traders that may eventually be 'hanging on by the thread' so to speak. Do the right "Due Diligence" and that would be to the very own investor's credit.