Details

Published on Thursday, 05 July 2018 19:47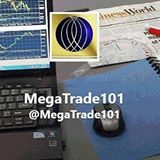 Megatrade101 Financial Initiatives for PH Investors / Traders
The program intends to provide & assist PH investors / traders especially for those who are 'self-directed' and have the necessary experience to adapt to certain market conditions. Each prospective participant would undergo an assessment and would discuss the relative evaluation that would achieve the expected rate of trading success for serious investors & traders only.
Most often financial events covering investments and trading are well accepted in the Philippines especially if these presentations are free of charge. Obviously there is a catch 22 where, speakers or resource persons are from institutions connected with the events organizer as a sponsor. Understandable, because it's a way to attract possible customers.
For other paid events with a similar format of presentations, most interested attendees willing to pay-up to learn more or simply try to pick up other important ideas to improve what they may or may not already know are in a disadvantage. As the lack of proper evaluation, addressing their individual 'need to know' and questions to ask would have some degree of difficulty to be answered even coming from a panel. And what happens thereafter the events with attendees still not completely having the answers to their questions.
And this is what MegaTrade101 intends to address in every One-on-One session. We do not pretend to know all the answers but would have the right resources for the information when called for. The importance of being able to assess and enhance every participant the necessary trading skills, solutions based on each one's

ability, level of strength and weakness

to properly provide and equip them with the right approach & resource information whenever the need arises.
And
Experience a far superior perspective with a renewed set of fresh eyes on the market, even right after the first One-on-One session.
Reserve & Book a Day Session Today!
Experience a far superior perspective with a new set of eyes on the market, even right after the first One-on-One session.
> Submission for Assessment & Evaluation Deadline is July 31 for August schedules, Aug. 31 for Sept schedules and Sept 30 for Oct. schedule sessions respectively via direct email to
This email address is being protected from spambots. You need JavaScript enabled to view it.
> Initial Free Consultation via email. All successful & Completed sessions would receive a PDF copy of MegaTrade101 - The ART of Trading
> Discussions during the sessions would be based on the mutually agreed exchange topics derived from the level of assessment, ability, experience & focus on enhancing the degree of applying 'real-time' specific trading strategies.
> Advance Reservations are acceptable and will only send appointment schedule upon confirmation & acceptance
> All confirmed appointments are subject to a 15% Cancellation Fee
> Program will ONLY run from

August 7th-to-October 25th, 2018
subject to change depending on program demand.
> Open Location: New World Hotel or Greenbelt1, Makati - Acacia Hotel, Ayala Alabang - Evia Center Daang Hari, Muntinlupa
> On Site PH Schedule Day Session: Tuesday. Wednesday & Thursday /
Session 10:00am - 1:00pm and 2:00pm - 5:00pm
Classification:

For Philippine Clients only
>

All Day Professional

session only: Php2500.00 / person / TWT
> Discounted

max of 2 persons

: Php2000.00 / person / TWT
> Discounted for

1st level entry

: Php1500.00 / person / TWT
> Saturday Schedule by confirmed appointments for '

Full Time Self-Directed Investors / traders Only'
Online session via Skype appointment for

International Participants / Clients

dealing with US, European & Asian markets are subject to time zone

'Rate Differential Fee'

at a premium level that follows our nominal website rates.

> Payment via Wire-transfer, Cash / Bank Deposit thru email confirmation only
> Text msg only: Globe 09156486637 - Smart 09088880713
Thanks! Only the Best for your Trades