Details

Category: FX Video
Published on Sunday, 26 September 2010 03:49
Written by megatrade101
Hits: 1590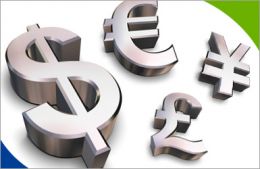 Third (3rd) Quarter 2010 : http://www.youtube.com/watch?v=Pm-tgZ82A0k
The 3rd qtr. trading results is a summary for the last 3 months of trading activity based from Megatrade101 market view analysis on our website including the videos supporting these market outlook since July 09 to the end of September 2010.
Trading on a quarterly basis has been one of our trading principles in line with proper money management procedures, leverage and positioning. The very basic trading principles followed is applying strategic Hedging techniques by utilizing the major currency pairs, cross rates, the financial futures and from time to time the currency options. Spread trading several markets and instruments may be expensive and costly but more often than not necessary to maintain a balance-unbiased trading parameters that may reduce risk and level-out the playing field by proper positioning adjustment based on market conditions and price behavior.
These strategies would also include having to maintain appropriate trading investable funds in several accounts at risk given a specific time-table and exposure in the market. As percentage trading the FX market or any market with high volatility, risk and liquidity does have a significant impact on the bottom line results. However, there is no guarantee that future results would remain the same. 
Just a word of caution; keeping two or more positions as a hedge in certain occasions and market conditions may result loosing more as each currency pairs has different price fluctuations and behaviors.
Disclaimer: Trading in the Foreign Exchange is not suitable for every trader or investor as trading loss may occur due to the wide price fluctuation influenced by many fundamental and technical factors in the markets worldwide. due to the complexity of trading, due diligence to make informed investment decisions must be always exercised. Trading performances and results will vary due to these factors and does not in anyway guarantee the same trading results in the future. Carefully consider your financial conditions and always refer advise from a reliable financial adviser before considering trading the Forex market.
Megatrade101.com is not be held liable for trading losses as the video presentations, market analysis and trading informations is for educational purposes only. As Megtrade101 does not solicit nor make any trading recommendations for other accounts from investors. And only trades its own investment funds with the Interbank for primary hedging and some trades on speculative basis through Foreign Exchange collaterized trading accounts with several institutional banks.
NOTE: THIS ARTICLE AND VIDEO OF MEGATRADE101'S THIRD QUARTER TRADING RESULTS DOES NOT CONSTITUE AS A SOLICITATION OR AN AN INVITATION TO TRADE THE FOREX MARKET BUT SIMPLY FOR INFORMATIONAL AND EDUCATIONAL PURPOSES ONLY.