Details

Written by Alexander
Hits: 10578
In a recent TV interview conducted by the show host Edric Mendoza, & Salve Duplito, Resident Financial Adviser (not in photo) at ABS-CBN News Channel - On The Money, an ANC Finance talk show that features all aspects of finance, including insurance, business economy, and a lot more from investing to trading in the financial markets .
The recent segment featured several important issues which were broadly discussed are the essential elements of trading these markets for the benefit of traders and investors alike.
ANC On The Money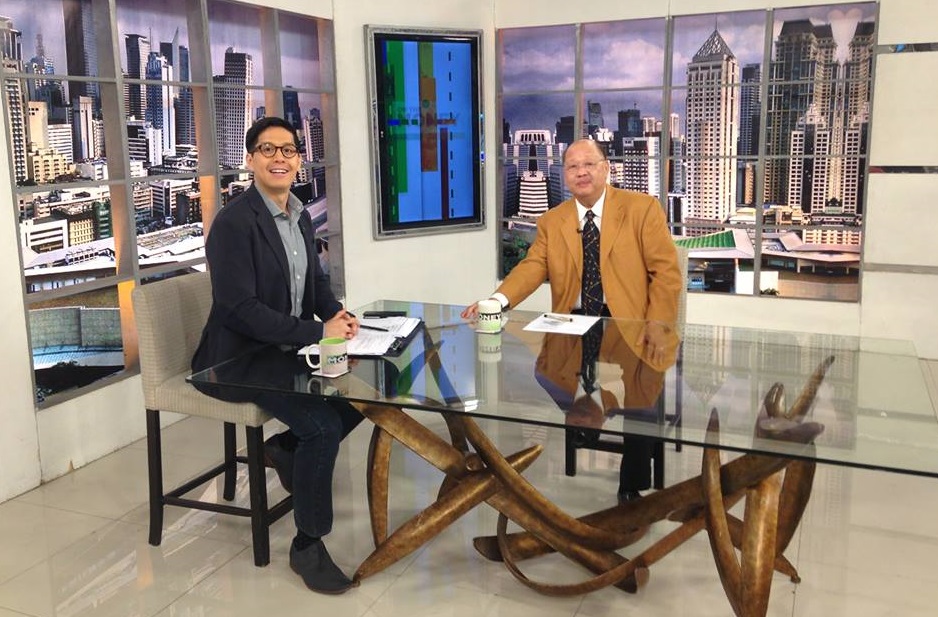 We deemed it more fitting to support this interview with a more in-depth discussion of the questions asked. And due to other finer points that are relatively important, the supporting article and information shared is made available to effectively drive other pertinent points of interest and issues which we may have fell short of delivering during the show.
These discussions would have taken quite a lengthy time frame to really be able to understand the intricacies of trading the global financial markets today. Likewise, the information shared herein may or may not be in the forefront of a regular seminar presentation which can be very useful. A separate checklist can also be found in our website under "Guidelines for Investors and Traders". For inquiries send us an email to: This email address is being protected from spambots. You need JavaScript enabled to view it.
Talking Points Summary:
1. In the world of trading , how essential is preparation?
"Due Diligence" has always been the two most important words that every trader / investor needs to consider. The knowledge of having the access to the right information from reliable resource will always be in the forefront in any financial trading / investing decision. The level of preparedness would depend on the degree of the investors or trader's level of sophistication of the financial markets. Short of this would entail a high degree of difficulty in trading that may turn up to be an expensive trading expereince where risk managment will always be a part for wealth preservation and capital growth.
2. Why is it important to ask the right questions before trading?
To be able to ask the right questions, one needs to know the right information. This can be attributed to trading experience and by surrounding market conditions that affects trading decisions. A prudent approach should be exercised by defining relative questions into three basic categories and the coresponding elements pertaining to actual trading actvity even right at the opening of an account.
a. How will this help you make successful transactions?
Whenever all pertinent and relevant issues of a trading account are properly addressed then the probability for a successful transaction or trade for that matter can have a greater probaility of success more often than not. As traders would only have to fully concentrate on the aspects of trading strategies pertaining to their accounts. Its not how much money you win in a series of trades, but its how much one keeps at the end result.
3. What are the "right questions" to ask before trading? And why?
Let's address this by dividng the corresponding issues into three main categories and their respective degree of relevance in trading the financial markets.
A. Define Investors / Traders financial objectives and goals.
1. What would be your objectives & goals over a period of time; as to how much of the investors net-worth would be willing to commit to invest / trade in their chosen market? Do you have the right Risk / Reward Management skills and knowledge to be able to properly trade a volatile market?...while preserving capital and growth potential in the portfolio investment. Let's define what needs to be done! .
1a. Self Assessment - passive, pro-active investor (Self-directed), or to have an assigned account officer, but never sign a waiver or a full blanket authority to trade without the investors knowledge and approval.
2a. % of Networth committed over a period of time.
3a. Time Management or How much time are you willing to commit to trading, if self-directed.
4a. Knowledge and skills to learn the tools of the trade. Either through an independent adviser or course program.
2. Which financial markets would best suit your goals as an investor? Do you have the necessary information or experience to be a successful investor? And where do you go in search for the right information from? And how much time does an investor have to prepare for this?
A checklist would really be a good process to have and consider the right instruments to trade that traders and investors can consider. Being familiar with these instrments is a must know. Getting prepared is a matter of having to be able to filter the information based on the investors specific requirements. And again, on the level of sophistication they have in the financial markets that they intend to get involve with. Therefore, serious due diligence in preparing a trade plan consisting of all pertinent angles shold be readily be made before, during and even after trading the market. Keeping track of a trading journal would likewise be important to keep for future reference. Commitment on time management is a must.
Reference: Investors Transition Not a Transformation
Is Trading a Medium for Investing in Today's Market Conditions?
RAISING the BAR of TRADING CONFIDENCE Part 1 of 7 Series
2a. Where and What instruments best fits investors / traders critiria to trade (Contract Specifications of Financial Instruments)
Examples are Stocks / Equities & Indices, Foreign Currency Trading, Financial or Commodity Futures, Derivatives, CFDs, Mutual funds and Exhcange Traded Funds that are duly authorized by the global exchanges. There are other instruments available for conservative, passive investors who simply want fixed-income, dividends on investments and avoid high risk alternative investments.

B. Intitutions, Brokers or Affiliate IBs to do & not do business with
To know which of the institutions and or brokers duly authorized, verified registration and accredited members with the appropriate governing regulatory agencies including exchanges that they deal with both Foreign and local. Broker companies that would serve client's best interest on funds held is just one of the most important criteria to ask and looked into carefully.

b1. What are the company policies on transparency,regulatory compliances & procedures does the institution meets?

Having the proper licenses and appropriate reporting procedures should always be updated and followed making certain that companies are singled out to be compliant and in good standing particularly when institutions are exchange and clearing members in their respective fields.
* An excellent example is a company that deals with multiple instruments or financial products to trade such as Foreign Exchange, Stock equities & Indices, CFDs, Commodity & Financial futures, just to name a few. Forex Dealers that are actual registered members that meets Regulatory deposit - maintaining requirements while at the same time are authorized and provides clearing services that guarantees full settlement of transactions are duly fulfilled. As always this is where compnaies and institutions offer these products to their client base are made transparent. There is always a need to verify companies / broker/ dealers if they meet or are licensed as a market maker with a net capital requirement to be maintained. Other companies who could not meet such US requirements in 2009 had to move their business outside of the US jurisdiction. However, other regulatory agencies in other countries still has to check and verify the companies OTC and online transactions. Check FINRA - RULES & REGULATIONS ON MARKET MAKERS.

* The types of broker licenses that are either guaranteed or non-guaranteed as these companies should be able to provide the transparency as to the type of contract agreements that they are authorized to do so. Such as an Omnibus trading agreement with affiliates, foreign and local companies that offers trading in the global international markets including the 3 major US, Asia and European markets.as an introducing brokers, or a white label brand which utilizes the trading platforms of a duly registered exchange member. This is because registered brokers and companies nowadays simply offers single trading accounts for most of the global products traded.
Note: Foreign Institutions and companies not duly registered in the US exchanges and outside the jurisdiction of the US Regulatory commission like the CFTC are not authorized to accept US investors to trade due to part and partial of the "Arbitration" requirements in the event of legal compromises arising from questionable trading activity.
Reference: How Big is the Trading Volume of Retail FX? And what it means for investors trading experience.
General Information & Frequently Asked Questions *

b2. No such 'Conflicts of Interest' should exist between company propriatary trading and overall clients trading activities.
Transparency on operational procedures and foreign affiliations as required by each investor to know; and not on a need to know basis. Investors privilege for regular and high networth account holders that may or maynot affect trading activities is likewise an issue to be discussed openly.
b3. On brokers and / or Affiliates / Introducing Brokers / fund traders / managers who offers their services to openly manage to trade in behalf of their clients needs to be a real authority and has the legal representations to do. Be cautious of information or marketing statements such as 'having interbank signals or sentiments available in their trading as an advantage'. Just a ploy for newbies to join and trade with often found in newer websites with NO TRANSPARENCY. No Interbanks or any bank representative / FX dealers will provide or sell to brokers at a premium level to their trading clients such information especially during actual trading sessions. This would be a clear violation of insider trading regulations and code of conduct. Be real careful!
C. On Actual Trading
1. Stocks , Indices & Foreign Exchange Trading
For Main-Street Investors:
What options are open to expand trading oppurtunities not available in the local stock markets. Example: Having access to higher liquidity and volume in the global market.
2. What would prevent brokers to trade internationally with clients funds as proprietary trading accounts? Example: (Names Omitted) A US Stock, Futures & Forex brokers / a prominent member of an exchange that fund accounts had been deposited in another segregated account in US government treasuries & securities that had access to funds provided as "trading credit facilities" to trade the markets. An obvious red flag, which the CFTC have discovered and filed the necessary charges. That company is now closed. What is the assurance that this won't happen again? That is why, transparency and due diligence is a must know and not a need to know basis.
3. Confirmation of Oder flows: For US & Foreign based trading instruments / Counter-party trading confirmation for Transparency, Regulatory Reporting & Submission Requirement for Online transactions from both foreign counter-party and institutions with existing registered business location / address in the country where these companies operate.
Confirmation and keeping track through an "Electronic Communications Network" or ECN and the "Straight Through Process" or STP that goes through each counter-party banks where all orders are cleared by the authorized / registered clearing member of the exchange. Otherwise, such trade orders placed must be confirmed /verifiable; if NOT then it may just be fitered out of the system. A must know!
4. On Price Qoutes / Online Trading / Dealing
Knowing how your price dealing is done either on equities and or Foreign Currency Trading could affect your trading. A MUST read information sharing.
Every Investor/traders need to know & be aware of trading practices online FX trading price dealing and accuracy of broker/dealers/market-makers and other institutions. Although, this is a known fact among more experienced traders. Strategists do have the trading solutions for such practices ONLY when certain strategies can be properly applied. This is what MegaTrade101 emphasizes on for all self-directed investors and traders alike.
In Reference to the FXView resource information: http://thefxview.com/2014/01/04/what-is-asymmetric-slippage/
FYI - Retail Trading Platforms does not neccessarily have the same number of qualified liquidity providers compared with trading through the real Interbank markets. As the Thomson-Reuters dealing 3000 (FX) system or an EBS, Bloomberg, Currenex Terminal Trading systems are an example applied in Interbank FX markets has the transparency, price accuracy and lowest latency (just to name a few features) of knowing exactly name of qualified banks & other qualified liquidity providers participanting in the process.
As to what bid and asking prices are being quoted, marked in the market on the exact time and date executed across the major global markets in real time. There are other equally professional systems not listed here that are used on the Interbank market. And not what most brokers would say that trading in line with big banks is something one should really think about.
TOOLS OF THE TRADE
Before Actual Trading: Knowing Where, How to & Why?
a. Knowing the instruments contract specifications, correlation with other markets. Access to other primary & secondary markets are essential to trading as an "Arbitrary Hedging Strategy" for qualified traders and investors.
b. Rules of trading for stocks, forex and other instruments such as ETF and indices.
c. Risk / Reward & Time Management
d. Developing Skills for trading from reliable resource persons with actual experience and with trading authority of the markets.
e. Learning the Tools of the Trade and strategies available takes center stage in any trading activity.
f. Efficiency of the Trading Platform (Price comparison for accuracy) other than being user-friendly.
Market Analysis & Strategies:
* Level of Sophistication in the Financial Markets
* Fundamental Factors affecting price fluctuations
* Technical Perspective of the trade setups
* Price Action & Market Behavioral Analysis
* Structured Strategies which includes leverage trading to level-off the playing field of the market and its participants.
* Access to other instruments relative to underlying asset class
* Contingency Trade Plans in secondary markets (Proper Arbitrary Hedging) on correlated instruments in preserving wealth and capital growth through structured strategies in the global markets.
4. Comparative functions display of trading platforms to suit traders / investors needs.
* Price Accuracy & Discrepancy on spreads/ The 5th Decimal Point - differentiating Retail FX from Interbank / OHLC / Consistency / Real Time Source / Slippage / Requotes, Glitches and encourage to at least have two systems for price quote comparison is essential.
A clear example of brokers fined by SFC on order / execution & an asymmetric price slippage online FX dealing with Rakuten Securiites HK - FXCM Asia as of 10.19.2016

* Flow Chart of Orders (Online Trading) ECN and /or STP with actual Liquidity providers and not from price feed contributors that are incorporated in the platforms (Transparency & Confirmation of Orders - a must know). That 's why most brokers emphasize a non-dealing desk operation as an advantage where no human interventions takes place. But we need to go beyond this statement to make certain that all orders goes effectively in a "Straight through Process" in the system with a counter-party confirmation when asked for. This is one of the requirements with the Commodity Futures Trading Commission or better known as the CFTC (Not only for futures) and other duly authorized regulating body would provide in other countries. You may want to check Financial Industry Regulatory Authority for investors and professional traders at FINRA .org.
* Go beyond trading & charting systems to achieve reasonable net positive returns on investment by building-up equity over capital investment to cover random losses that may occur over a period of time, and not coming out from the trading capital.

Reference & Resource Information: How Effective is a Forex Demo Account? , How accurate are dealing prices in FX? , and What is Asymmetric Price Slippage?

* Knowing where to access correlated information on instruments trading in global stocks, equities or Foreign Exchange Rates required while trading the market.
* Trading Support group from institutions holding investors account. Other services and instruments being offered that may reasonably be more helpful in improving returns with a modernize portfolio management model that meets investors financial interest.

4. What will be the effect if you fail to ask these questions?
Not everyone is made to trade the financial markets. Failure to do the listed proper due diligence would result to a very expensive experience which can be avoided by considering the above checklist defined in this important information which has been provided a useful yet effective guideline.
5. Final Tips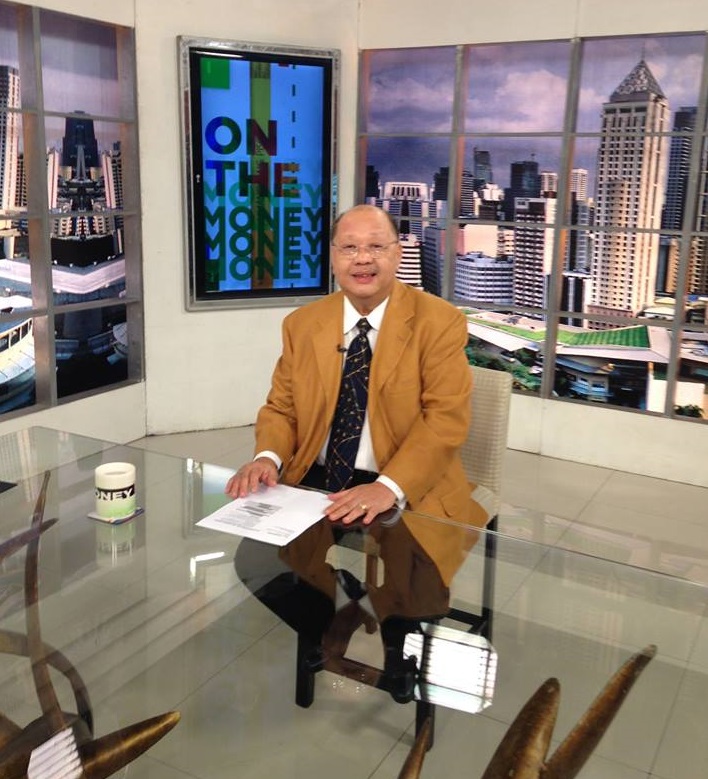 "Trading the financial markets should be taken with an attitude to adapt to market conditions. As discretionary trading can be more advantageous at times for experienced traders, as judgement calls can best be serve with effective strategies aligned with generated system signals."
"Although, there are times that systematic approach do make good trades, however times do change and under these circumstances, the market more often dictates price action and not how we want to perceive what it should do."
"Other reasonable questions would depend on a variable three (3) Tier Levels of sophistication depending on the objectives for high net worth individuals & investors, traders and investors from main-street, professional money managers to institutional levels"
"It would be advisable to have an independent & professional adviser mentor who has the actual trading experience, an empirical wealth of knowledge to learn the intricacies of trading to avoid unnecessary pitfalls and losses that others may have made. Note: there are no holy grails or short-cuts in trading volatile markets."
"Its not how much money you make & win in a series of trades, but its how much one keeps at the end result." .... Sir Alexander
---oOo---
Sir Alexander of MegaTrade101 actively trades as an 'Independent Investor / Private Fund Strategist / Manager" in the Commodity Futures, Foreign Exchange and the Equities markets, including Global Indices & ETFs with reputable Institutional brokers only and several 'Private Banking Relations' at the Inter-bank level from Asia, London and in the United States.
An Independent Consultant / Chief Investment Strategist for Asian & US based Private Equity Investment firms. Over the years, managed a combined 10 figure portfolio under management from 1983 to 2015. Prior to a semi-trading break heading towards a full retirement, he is still actively responsible for training next-in-line client's professional & personal trading account managers that would provide a higher level of trading experience moving forward.
Fiduciary Duty to clients is top priority with 'No Conflict of Interest' since there are no foreign / local affiliations and representations.
Private Banking Relations: HSBC - Standard Chartered Bank - American Express - CitiBank - Barclays Bank - Saxo Bank - Bank of Singapore - ANZBank
---oOo---
Let the market pick up the slack for MegaTrade101 Client / Investors training; while building trading confidence & consistently timing trade execution accurately more often than not! There are no training workshops alike, as we overcame these markets for so many years. Therefore, we must be doing something right!
Email: This email address is being protected from spambots. You need JavaScript enabled to view it.
The Business of Making the Right Trading Decisions Beyond Charting & Price Action Analysis