Home (2)
Details

Written by megatrade101.com
Page 4 of 5
________________________________________________
The ART OF CIPHER3™ & PRICE ACTION ANALYSIS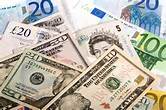 The CCY Corner reflects MegaTrade101 current market outlook and CIPHER™ Price Action Analysis of each currency (ccy) pair & their corresponding cross rates. Due to the time difference of the three major markets, certain price action from the previous trading sessions would differ as price fluctuations are influenced from several fundamental forces which makes prices change in a rapid fashion at times.
CIPHER3™ is one of the most effective strategies developed for trading the Foreign Exchange Market as a proprietary trading system, known only to a few trained strategists that had undergone the workshops mentored directly by Sir Alexander @megatrade101.
CIPHER3™ Analysis is a three (3) step proprietary trading system combined with a specific 'thought driven process of structured strategies'. Which highlights the spot currency pairs and cross rates, their correlation with specific financial futures contracts and options prices that relatively moves during certain market condtions. Registration & Special Access to this Premium Page is required. Click to continue
________________________________________________
USD Index (DXY) compared with an Exchange Traded Fund (ETF)

The DXY or Dixie as most traders refer to is the measure of value for the US Dollar in a trade weighted average called an 'index'. Which is relative to factoring the exchange rates composition of the six major trading partners foreign currencies within the basket. This index is similar to other trade-weighted indexes, which also uses the exchange rates from the same major currencies.
Likewise, exchange traded funds are composed of baskets of stocks traded on an exchange. Some major ETFs do track its major index such as the US Dow Jones, S&P500, Nasdq and the Russel Indices. Although, stocks and indices are based and traded in the different exchanges worldwide, the underlying currency base commonly used is the US Dollar.
5 Basic reasons why a workshop is important & more: The Benefits of a Mentor / Trainer - PDF
For more information and reservation send an email request to: This email address is being protected from spambots. You need JavaScript enabled to view it.
________________________________________________






The Right Resource for Trading the Financial Markets in Asia, Europe & the United States