Home (2)
Details

Written by megatrade101.com
The Business of 'Making the Right Trading Decisions' Beyond Charting & Price Action Analysis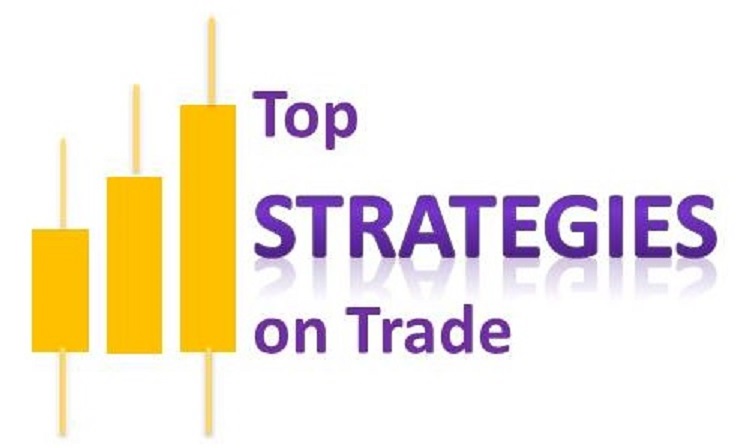 Premium Membership for #TSOT by Megatrade101 - TRUST, CONFIDENCE & CONVICTION are KEY components for every SUCCESSFUL trade strategy.
Know When a Trade Position is RIGHT or WRONG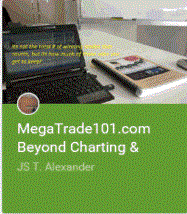 At times even the best of the best traders struggles with the issue. The simple answer to the question can be quite basic. Such as; when a trade position is on the money then its good. Otherwise, when prices trigger a stop loss order, then obviously its not a good trade.
Although, in a defined consolidation pattern where prices that literally go in both directions is an exception to the rule. As there are no rules to be broken with a long & short position can still result in the same manner. Timely executed trade entry / exit is what matters the most. The bottom line results defines the trade after the fact. Likewise, there are other factors to consider even when there are only two sides of the trade to choose from.
Weather the Storm of Price Volatility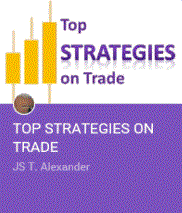 Knowing when to stay on course over a period of time while at the same time measuring market position is very essential in the trade. The degree of difficulty to identify a potentially good trade setup may take time to develop. However, with the proper assistance from a reliable authority, it would be much easier; as market experience being shared is still the best teacher.
Market orientation of most traders nowadays are focused on what the market presents that can best be taken into account for a good trade. That is, for as long as a considerable net positive result at the end of the transaction is made, then it is a good trade.
Megatrade 1-on-1 Training Raising the Bar of Trading Confidence
Ask the Right Questions before Trading
MegaTrade One-on-One Training Program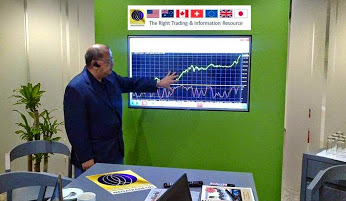 MegaTrade One-on-One Pro Mentor on Demand is a multilevel approach directly online and on-site workshop in real time specifically to guide qualified investor / traders a unique trading methodology of the foreign exchange, global stocks, exchange traded funds and other financial markets.
The workshop and mentors' program is unique and a class of its own. Bespoke specifically for clients / traders individual trading objectives based on measured levels of assessment to build up trading confidence & consistency. Training workshops are comprehensive & designed to be flexible for participants to develop their strategic layer of strategies in most market conditions. There are no training workshops that are alike, since market conditions do change even during workshop sessions that are conducted in real-time trading.
Benefits of Having a Mentor & Trading Partner Video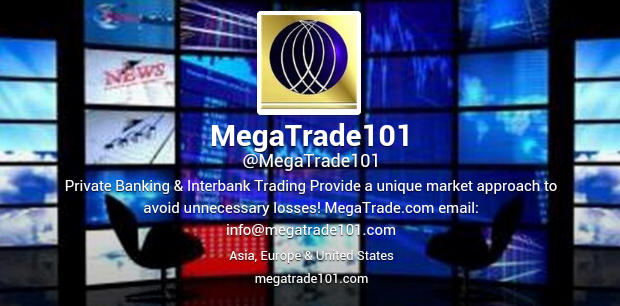 The proper guidance from a real professional authority who would guide each participant the working knowledge and the methodology in applying the appropriate tools of the trade. While making certain that all probable strategies applicable for certain market conditions would be made accessible for timely execution whenever the need arises. Especially, during exceptional times such as the presence of increase market volatility.
Let the market pick up the slack for MegaTrade101 Client / Investors training; while building trading confidence & consistently timing trade execution accurately more often than not. And drive with the market from 'Park Bench to Park Avenue'.

Benefits of Having a Mentor / Trading Partner PDF

In addition, this includes having an appropriate trading partner, while making certain that institution's regulatory compliance on investment funds deposits are met; aside from the actual working mechanics of the trading platform.
So that investors would only have to deal with what is equally important and focus on strategies to achieve their financial objectives. For details on how well MegaTrade101 meticulously supports its programs click on the title link "MT101Training Program".
'Have the Confidence & Gain the Trading Ability to Identify the Right Currency Pairs and Financial instruments suitable for certain market conditions."
Learn an effective proprietary trading system combined with a unique 'Thought-driven' Process of Analysis & Develop a better way of properly 'Timing execution on the Right Trade Direction' of the Market more often than not.
CONTENT:
A: Course & Training Program l-ll (PDF)- Moderate Trading Experience / Self-Directed Main-Street Investors / Traders
B: Advance Training Program (PDF) - Professional & Institutional / Sophisticated Investors
Training course outline is based on Evaluation, Assessment & Recommendation (EAR*) Reference Course Outline will be sent upon request via email: This email address is being protected from spambots. You need JavaScript enabled to view it.

________________________________________________
The ART OF CIPHER3™ & PRICE ACTION ANALYSIS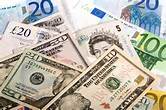 The CCY Corner reflects MegaTrade101 current market outlook and CIPHER™ Price Action Analysis of each currency (ccy) pair & their corresponding cross rates. Due to the time difference of the three major markets, certain price action from the previous trading sessions would differ as price fluctuations are influenced from several fundamental forces which makes prices change in a rapid fashion at times.
CIPHER3™ is one of the most effective strategies developed for trading the Foreign Exchange Market as a proprietary trading system, known only to a few trained strategists that had undergone the workshops mentored directly by Sir Alexander @megatrade101.
CIPHER3™ Analysis is a three (3) step proprietary trading system combined with a specific 'thought driven process of structured strategies'. Which highlights the spot currency pairs and cross rates, their correlation with specific financial futures contracts and options prices that relatively moves during certain market condtions. Registration & Special Access to this Premium Page is required. Click to continue
________________________________________________
USD Index (DXY) compared with an Exchange Traded Fund (ETF)

The DXY or Dixie as most traders refer to is the measure of value for the US Dollar in a trade weighted average called an 'index'. Which is relative to factoring the exchange rates composition of the six major trading partners foreign currencies within the basket. This index is similar to other trade-weighted indexes, which also uses the exchange rates from the same major currencies.
Likewise, exchange traded funds are composed of baskets of stocks traded on an exchange. Some major ETFs do track its major index such as the US Dow Jones, S&P500, Nasdq and the Russel Indices. Although, stocks and indices are based and traded in the different exchanges worldwide, the underlying currency base commonly used is the US Dollar.
5 Basic reasons why a workshop is important & more: The Benefits of a Mentor / Trainer - PDF
For more information and reservation send an email request to: This email address is being protected from spambots. You need JavaScript enabled to view it.
________________________________________________






The Right Resource for Trading the Financial Markets in Asia, Europe & the United States
THE ART OF TRADING the Foreign Exchange Market and HOW to be SUCCESSFUL as an INVESTOR & TRADER.
By adapting with the market conditions at the right time!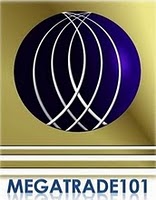 For over 7 years, MegaTrade101.com has provided its information primarily for its private and most loyal viewers a unique yet vital approach in market perspective and insights on the Foreign Exchange, Commodities, Financial Futures and the Global Stocks within the three major trading sessions.
Moving forward, MegaTrade101.com website would now shift gears into providing a more collaborative and Interactive Professional Service in delivering a "Client Focused Direction" either as an investor or trader towards enhancing our client's direct requirements defining their respective styles, techniques and trading skills in these markets. Access to vital trading information and strategies shall be for "Client On Demand Subscription"

As for our most loyal viewers & followers, MegaTrade101.com shall provide access to qualified and registered members equivalent to the subcription rates provided on the left-hand module. The USD38.00 (3 months) access shall be the equivalent of the PDF-ebook. However, there is more value than meets the eye; when each investor / trader starts to achieve each trading success, while managing the risk of loss and building trading confidence.

All subscribers shall be entitled to a 3 months access including a FREE PDF copy of the ebook
Please register and an approval link shall be sent directly to your registered email upon confirmation of your order. Payment methods for member's access can be done with the following:
Two (2) Methods of Ordering:
-----1O1-----
MEGATRADE101 - THE ART OF TRADING THE FOREIGN CURRENCY MARKET WITH THE CIPHER3™ ANALYSIS