Details

Written by megatrade101.com
Page 4 of 5
One-on-One 'Mentor on Demand' by MegaTrade101.com is conducted by Sir Alexander and/or any of his trusted trading constituents that would be accessible on demand after every workshop has been concluded.
There are only Three (3) levels of entry acceptance, where each assessment are made & evaluated. Quarterly schedules may vary from time to time and are only limited to a handful of qualified and experienced Foreign Exchange practitioners, traders or investors.
Variable Support levels via direct email are inclusive in the package. With the exception for Premium Client Services which includes: LIVE-Real Time Q&A(Asia, European & US Trading sessions) via Direct Twitter and/or Skype accounts by advance arrangement schedules only.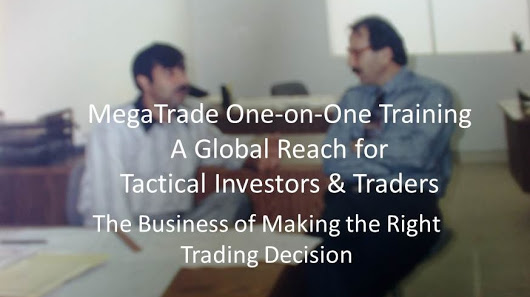 • Phase 1 Level: Evaluation, Assessment & Recommendation (EAR*)

o Assessment of trading Level / experience /years in trading/
o Interview: Objectives or Goals of client / Time & money management / Suitability
o Identify strength and degree of trading difficulty ( Technical / Fundamental )
o Level of Understanding / Background Knowledge / Level of Sophistication
o Account Assessment / Broker / Dealer relationship / Portfolio Management
o Assessment of Trade Performance Record > Highlight Profitable and Loss trades / Identifying events or non-events that led to trade performance (at least 1 year minimum trading experience)
o An Initial Evaluation, Comprehensive Summary of trader's level of understanding and Recommendation based on Assessment Report. Enhancing trader's skill and timing techniques would just be one of the program's focus.
CONTENT:
A: Course & Training Program l-ll (PDF)- Moderate Trading Experience / Main Street Self-trading Investors / Traders
B: Advance Training Program (PDF) - Professional & Institutional / Sophisticated Investors
Training course outline is based on Evaluation, Assessment & Recommendation (EAR*) Reference Course Outline will be sent upon request via email: This email address is being protected from spambots. You need JavaScript enabled to view it.
----1O1----