Details

Published on Friday, 10 October 2014 20:04
Written by Alexander
The Journals of Forex Trading by MegaTrade101 -
A Great Reference Analysis for Today's Trading Activity.
Defining the Degree of Trading Difficulty in the Forex Market

*****
Megatrade101.com - The Art of Trading.
Attitude - and

approach to adapt in all kinds of market conditions

dealing with any market such as the Foreign Currency market, Commodity Futures or Stock Markets.
Rationality - in

analyzing the risk / reward

factors of any investment instrument in a specific period of time and amount of exposure.

Is it worth the risk?...

has always been determined with a predefined strategy in any trade position before final execution.
Timing - is one of the most critical levels where serious

due diligence should always be made before properly executing any trade position in the market

within the three (3) major trading markets of Asia, Europe & US sessions.
This has been the process and trading methodology that MegaTrade101 has timelessly been applying in every aspect of trading activity. Having to pay a high tuition fee in learning these volatile markets.
----oOo----
1st Edition J. S. T. Alexander made a good information story & in-depth presentation on this book, 1st released as - MegaTrade101 The Art of Trading for the first time and got good reputatation. ISBN_10 0557817358 and has been read by user 482 times and has been downloaded 873 times as of Oct 10, 2014 & counting.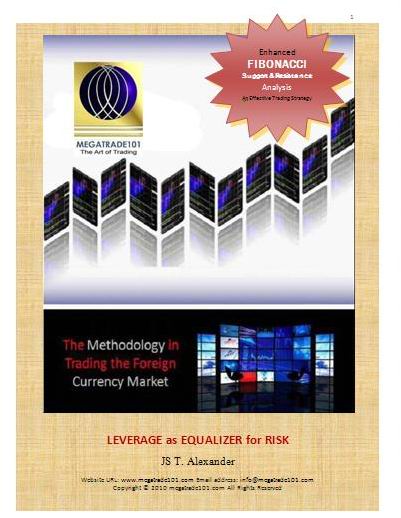 Preview: Megatrade101 - The Art of Trading
Two (2) Methods of Ordering:
By clicking the icon above you will be redirected to Lulu.com and download the ebook in PDF upon credit card acceptance / confirmation.

Or through this website via PAYPAL and we'll send the PDF via your email after sending us an email confirmation of your payment to

This email address is being protected from spambots. You need JavaScript enabled to view it.



-----oOo-----